Sharing with you one of Haribon Foundation's fund raising items, the

Happy to be Free Card

. This is an all occasion card as it is blank in the inside. You may use it for whatever purpose or message you would want to impart.


This card is one of the 2 Happy to be Free Card designs Haribon has. Both cards' designs are a collage of the art works of children Haribon members.

Every once in a while Haribon organize an activity for its members. A separate art workshop was organized for its children members. One of the activities was for them to create an artwork out of the available colored paper cut-outs with the theme Happy to be Free, thus the title of the card. These 4 designs were chosen randomly by selected adult members and employees of Haribon. By the way, the octopus design is of my niece Gayle Mangila, who was just 4 years old when she did the design.

Production of the cards was made through the efforts of the ANEST Project funded by the Royal Netherlands Embassy in 2005. The card costs $.25, proceed of the sales goes to other advocacy projects of Haribon Foundation.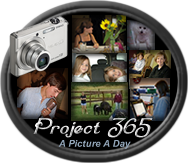 ===========================
I am participating in the 2011 Mommytography 365 Project! For this year long project I will be posting an image a day, to get me out shooting, using my camera and learning new things with it daily. Anyone interested in photography can join, no need to be a Mommytographer. We have teens to adults, male and female, as well as people from all over the world. Come join the fun!